Pune, August 17, 2020 (VUCCD News)
An artist of Kolhapur-origin had his unique floral contribution in nation's Independence Day celebration at the Red Fort last Saturday.  The artist, Saphal Manakapure, has conceptualized, designed and fabricated the floral backdrop, carpet and floral rangoli at the Red Fort's rampart from which Prime Minister Narendra Modi addressed the nation.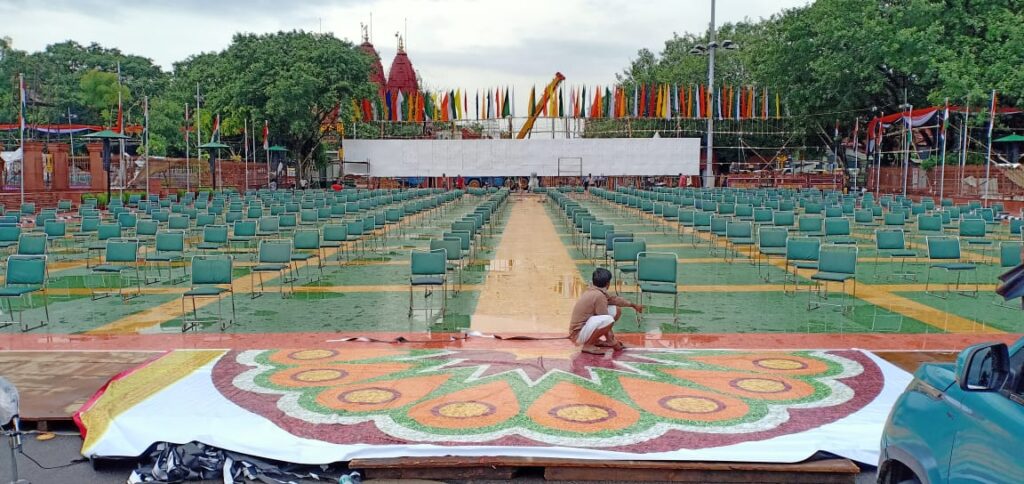 Working under the guidance of defence minister and CPWD Horticulture, Saphal's team of stage designers and decorators, worked on the backdrop that highlighted the Prime Minister's Message, आत्मनिर्भर भारत (Atmanirbhar Bharat).
Saphal is the son of the artist – late Mr Anant Manakapure who had conceptualized, designed and fabricated the flower tableau of the CPWD Horticulture on the Republic Day celebration for the 27 years until his death in the year 2005.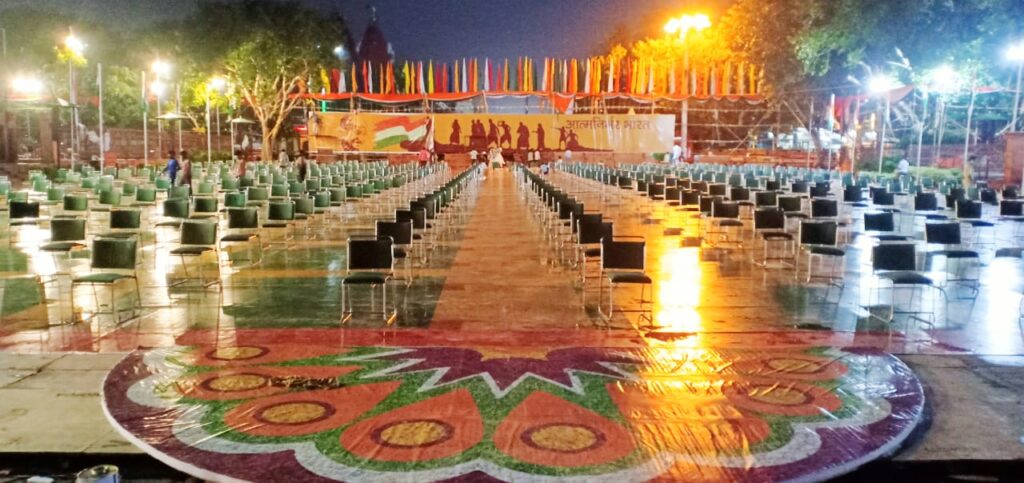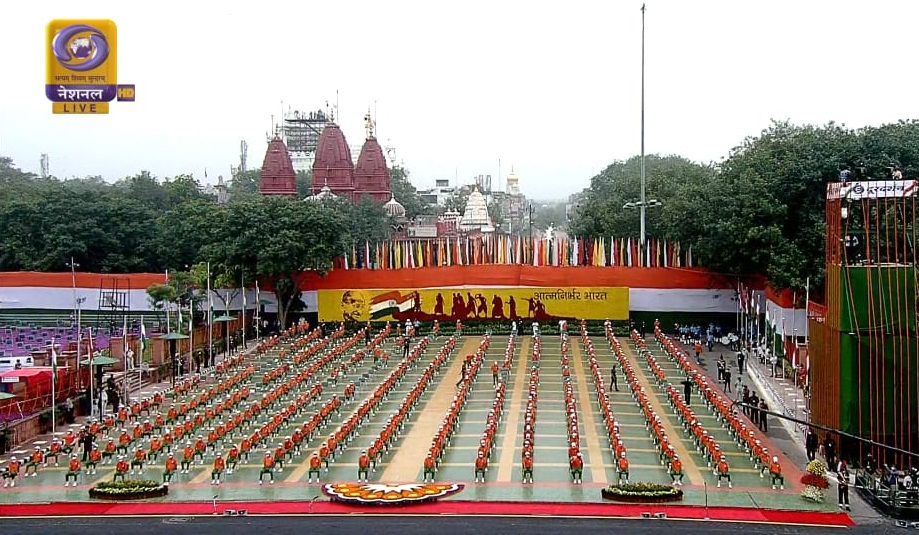 The Manakapure family belongs to a small village, koganoli in Kolhapur district on the border of Maharashtra-Karnataka. He lives in New Delhi.
Saphal this said " It was an honour for him and his team members to serve the country on the Independence Day in such a different manner during this pandemic. He added " the opportunities have guided his entire team  to work in every possible adverse conditions."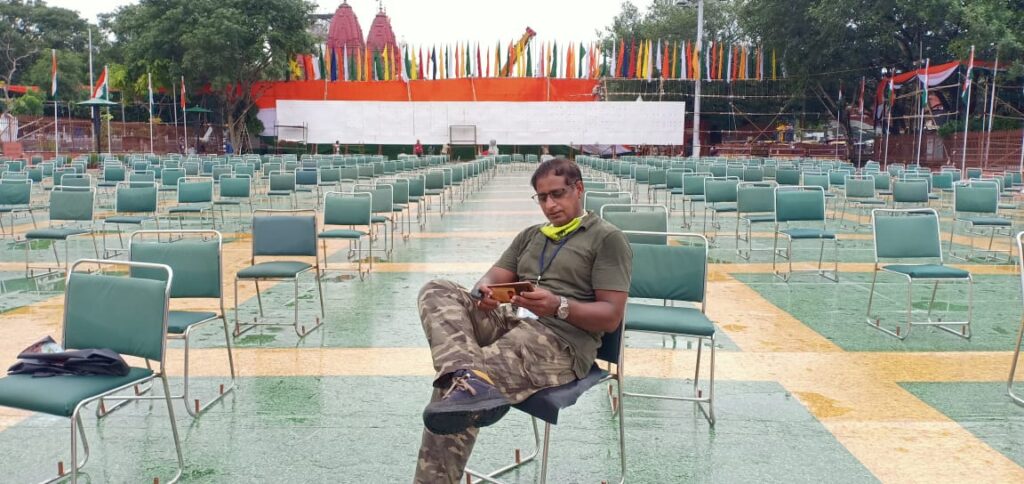 Safal Manakapure's contact details (not for publication: safalmanakapure@gmail.com, 98113351255)