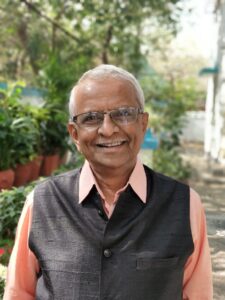 Prof. (Dr.) Kiran Thakur, Director, VUCCD
Dr Kiran Thakur, Professor Emeritus, Vishwakarma University, Director, VU Centre of Communication for Development. Earlier, Adjunct faculty, FLAME University, Pune , (2009- 2020). Earlier, I worked as a professional journalist for over three decades. I began as a sub-editor with Pune's daily Sakaal (1969-70) and worked with United News of India (1971-87), The Indian Post (1987-90) and The Observer of Business and Politics (1991-2000). I shifted to academics in 2001 as Professor and Head, Department of Communication and Journalism (DoCJ), University of Pune. My doctoral thesis and later UGC-funded study was on web editions of Indian Newspapers. After retirement in 2007, I was at the Mudra Institute of Communications Research, Ahmedabad, for a year. I have been associated also with University of Mumbai, University of Calcutta, North Maharashtra University, and Indira Gandhi National Open University in various capacities.
Dr. Radheshyam Jadhav,Adjunct Professor, Faculty of Media and Communication
Radheshyam Jadhav is an award-winning journalist and communication researcher. He is also working journalist associated with academia in various capacities. He holds a Ph.D. degree in journalism and communication science and has been a British Chevening Gurukul fellow at the London School of Economics and Political Science. A two-time winner of the prestigious Ramnath Goenka Excellence in Journalism award, he has also been an Asia Journalism Fellow at the Nanyang Technological University, Singapore. Radheshyam has over twenty awards and scholarships including the Statesman Award for Rural Reporting to his credit. With a proven track record of writing about politics, gender issues, health, agriculture, environment, and rural and urban development issues, his research in journalism and communication has been based on extensive field visits. He has covered politics from Panchayat to Parliament elections while working with national newspapers including The Hindu BusinessLine, The Times of India and The Indian Express. Radheshyam has also contributed to the world of academia in various capacities. Bloomsbury has published his book Harvesting Hope in the Suicide Zone.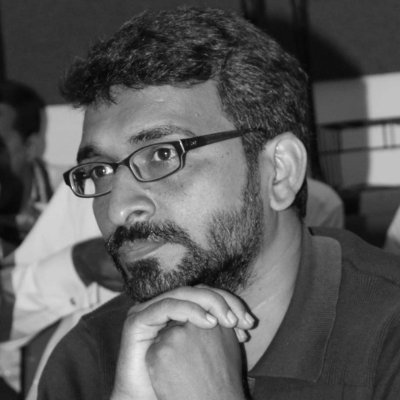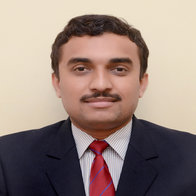 Prof. (Dr.) Chetan Kapadnis, Dean, Faculty of Media and Communication
Dr. Chetan Kapadnis, Dean, Faculty of Journalism, Media and Communication, Vishwakarma University, Pune has been associated with Vishwakarma Group for last 15 years. He is basically chemical engineer by qualification and holds Ph.D. degree in the field of Nanotechnology. He has been instrumental in setting up the state of the art studio in department of JMC, Vishwakarma University along with the Head of Department Prof Mayuresh Belsare and Prof Ravi Nikam. He holds highly enthusiastic and charming personality and believes in smart work. He has got the widespread 15 years long teaching career along with many appreciation awards to his name in Vishwakarma Group. 
Prof. Mayuresh Belsare, HoD, Journamism and Mass Communication
Before entering into academia in 2015, Mayuresh V. Belsare has had an industry work experience of over 13 years in the fields of television, advertising and new media put together. After completing his Masters in Mass Communication in 2002 from the erstwhile Pune University, now SPPU, he has had the good fortune to work with respectable names such as Balaji Telefilms Ltd., Zee Television, Tata Sky as well as a couple of reputed Advertising Agencies in Pune and Mumbai. Initially trained in the domain of Video Production, he has honed his skills in writing for mass media all along the way. As a part of the Star TV's coveted 'Star Writers' Challenge' in 2017 he got a chance to train under the internationally acclaimed Scriptwriting guru David Freeman.He continues to work with the entertainment media in the capacity of a consultant.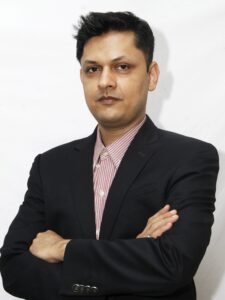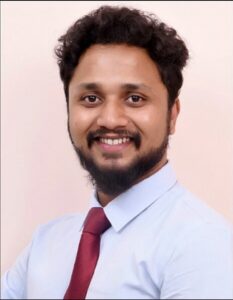 Prof. Vaibhav Thakare, HoD, Department of Visual Arts
Prof. Ravi Nikam, Faculty, Department of Visual Arts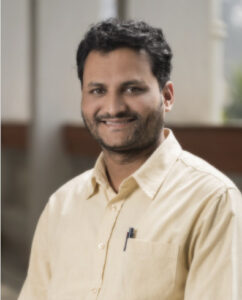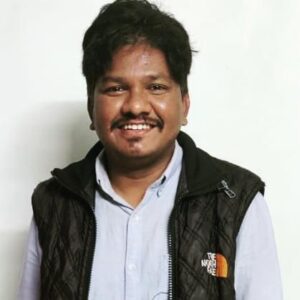 Prof. Abhishek Bhosale, Faculty, Journalism and Mass Communication
Prof.Dr. Ankit Singh, Faculty, Journalism and Mass Communication Prof. Rahul Mate, Faculty, Journalism and Mass Communication