Pune, August 4 2021
Indian badminton's Grand Old Man, Nandu Natekar, passed away following
age-related complications in Pune on July 28. He was 88.
Natekar, a 17-time national badminton champion, was a man of many firsts.
He was the first Indian shuttler to clinch an international title (Malaysia, 1956)
and feature among the top-five ranked players in the world (ranked as high as
No 3 during his heyday). He was also among the first recipients of the Arjuna
Award in 1961.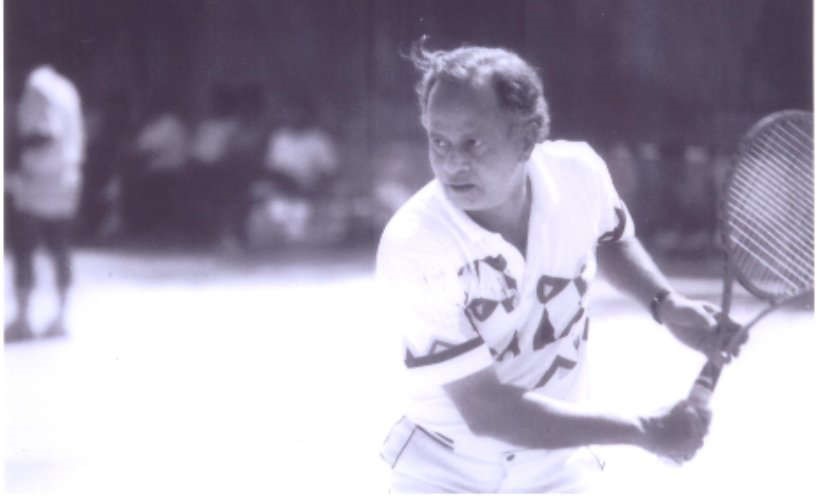 Natekar or Nandu sir, as he was fondly called, enthralled sportslovers from the
50s and 60s with his deceptive style and stroke perfection at the court. His
backhand, in particular, came in for high praise from fans and critics alike.
He though nearly ended up making his career in tennis instead of badminton in
his youth.
The legendary shuttler, who grew up in Sangli before his family moved to
Mumbai, played both badminton and tennis with consummate ease during his
college days.
However, after he lost the final of a junior national championship to future
tennis great, Ramanathan Krishanan, he chose to focus entirely on badminton.
Within a short span of time, he carved a niche for himself at the national circuit
with his graceful style of play.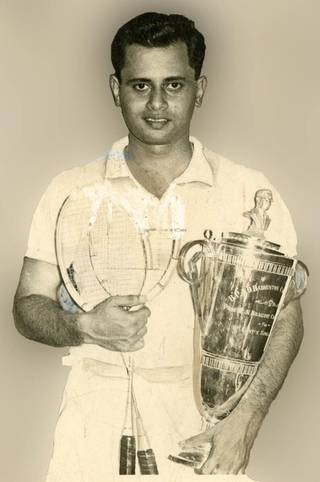 He was the first Indian to make a mark at the prestigious All England
Badminton Championship. In the 1954 edition, he advanced to the quarterfinals
before bowing out. His success inspired Prakash Padukone, who finally became
the first Indian to win the tournament 28 years later in 1980.
Among his other notable achievements included leading India at the Thomas
Cup thrice, bagging men's singles and mixed doubles (with Meena Shaw) titles
at Bangkok Kings Cup and representing the country at the 1965 Commonwealth
Games in Jamaica.
In 1958, he registered what many claimed his greatest moment of career — a
victory over World No 1 Erland Kops en route to the CCI Open crown. He
didn't lose his skills even at the age of 47 when he clinched a veteran's doubles
title at the All-England Championship.
Natekar's interest in badminton didn't wane after calling time on his
professional career. He kept in touch with the young crop of shuttlers including
Saina Nehwal and continued to provide them with useful tips on how to take
their game to a new level.
A lifelong lover of sports, he would be often seen playing golf in Pune, the city
where he lived in his later years. He would be sorely missed.
Word Count: 413 words
Edited by: AKS
Name: Deepanshu Srivastava
Home Town: Pune
Current Address: B/301 ,Suyog Leher Society,Kondhwa BK, Pune 411048
Phone No. 8530388457
Class: MAJMC (final)
Specialisation: Journalism
E mail: arunsri5523@rediffmail.com