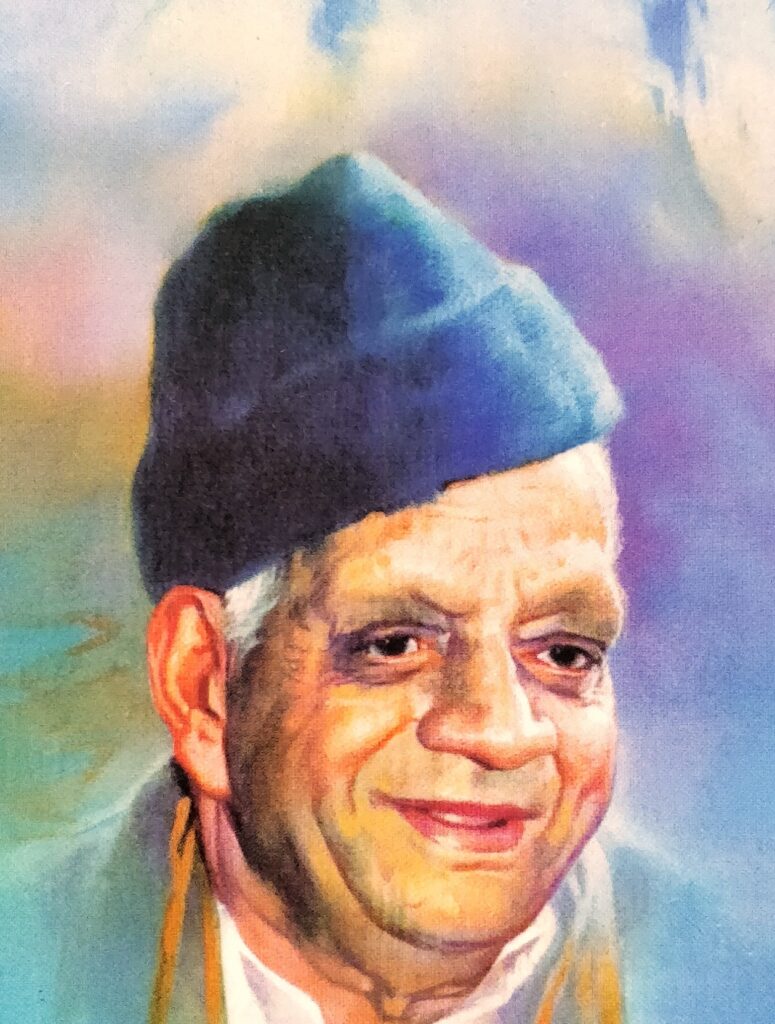 Dr Ram Bhosle, a personal physician to Pandit Nehru, Mohandas Karamchand Gandhi, and scores of VVIPS in India had a rare honour to serve the Mahatma at the crucial three-hour period on  August 8, 1942. That was immediately after the Mahatma asked the British government to Quit India while addressing a mammoth rally at the Gowalia Tank in Mumbai. That day he had given the clarion call to 'Do or Die' to win the Independence. 
In his speech, Gandhi had said "Here is a mantra, a short one, that I give you. You may imprint it on your hearts and let every breath of yours give expression to it. The mantra is: "Do or Die". We shall either free India or die in the attempt; we shall not live to see the perpetuation of our slavery."
This was the second day of the three-day Congress session that charted the course of action for the party. The sessions were long until past midnight and very hectic and tiring for Gandhiji. 
Dr Bhosle was with the Mahatma throughout that day where a sea of humanity had thronged to listen to his clarion call. Like with his other celebrity patients in the party, he had established a close bond with the Mahatma. The physician had realised that the Mahatma was greatly disturbed after the rally was over. He was not sure how the people in the country would react to his 'Do or Die' call. Did he do the right thing? What if the people did not respond peacefully, non-violently? 
In the fourth revised edition of Dr Ramchandra Krishnarao Bhosle's Marathi biography 'Siddhahast' released on March 11, 2021, journalist Dilip Chaware, has narrated how Gandhiji was overwhelmed by the people's spontaneous response to his speech. It was punctuated by anti-British government and pro-Independence slogans. It appeared as if the people were willing to jump into the movement, here and now.
Mr Chaware, now retired as a political Special Correspondent of the Times of India, had begun working on the biography that was first published on April 11 2003.  
He met Dr Bhosle several times to cross-check facts when he spoke of the trauma he suffered on August 8 1942. It agonised him that the people would take a big risk if they jumped into the movement the next day. 
After the day's session, Dr Bhosle gave massage for three hours that soothed the Mahatma's nerves and calmed him down to a peaceful sleep for the day.
Dr Bhosle was trained at different sources beginning from Vienna Institute of Physical Medicine and Sir Herbert Barker, a British manipulative surgeon who had developed a highly successful technique specialising in knee and other damaged joints. Swami Nityanand from Vajreshwari, near Mumbai, was his spiritual guru. His numerous gurus from different walks of life included Indian classical singers, dancers, healers from the Himalayas, Tibet, China, India and Europe.
He culled out knowledge and wisdom from ancient scriptures such as Charak Samhita.
The outcome of his learning was his own technique called 'vibro-massage' which he tried successfully on his patients including the Mahatma, Pandit Nehru,  Muhammad Ali Jinnah, Heads of State, British high officials,  aristocrats and scores of freedom fighters who used to visit his clinic in Mumbai. 
He had developed a special bond with the Mahatma by August eight 1942 when Gandhiji and several freedom fighters were imprisoned. Dr Bhosle had by then joined the revolutionaries in Maharashtra's Satara district, operating under the banner of Prati Sarkar (Parallel Government). He had to flee to the Himalayas to escape arrest on charges of killing a British official. He carried ten warrants on his head, with a reward of Rs fifty thousand, author Chaware says in the biography.