Who Changed the Geopolitics of South Asia With the humiliating defeat of Pakistan and led to the birth of Bangladesh Fifty years ago, in 1971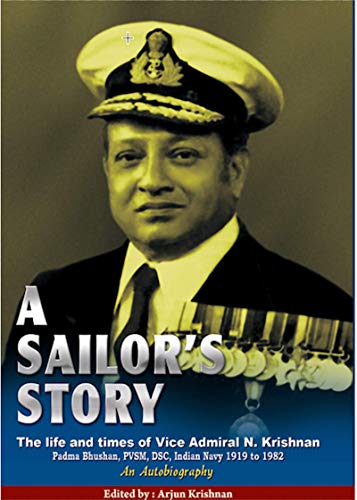 The ten-day golden jubilee celebrations of Independence of Bangladesh from Pakistan have already begun and it is scheduled to culminate into a grand finale on March 26 in the presence of Prime Minister Narendra Modi. The celebrations are to be held in several countries including India, Russia, Germany, Sweden, Hungary, Poland, Nepal and Bhutan.  The historic celebrations include the birth centenary of first President Sheikh Mujibur Rahman who had spearheaded the movement for the liberation of Bangladesh from West Pakistan. 
Without any doubt, this is a major international event for India and Bangladesh. But going by the news coverage in both the countries during the past few days, it would appear that the hero who shaped the destiny of South Asia, is being forgotten in the media glare. He is the hero of the India-Pakistan war from 3 Dec 1971 – 16 December 1971. He is Vice-admiral Neelakanta Krishnan. 
He led the Eastern Naval Command and created history with the sinking of the dreaded Pakistani submarine PNS Ghazi with over 90 men aboard. His leadership is regarded as one of the high points of India's first-ever emphatic military victory.
It is, however, not my case that late Vice-admiral Neelakanta Krishnan's valour and war tactics have not been acknowledged in India so far. On the contrary, a grateful nation decorated him with the highest awards, Param Vishisht Seva Medal, and Padma Bhushan. He has been loved, adored and respected as the Sailor's Admiral after he retired, and during the rest of his life.  
I have been his admirer and have felt that during the current celebrations in India and Bangladesh, his role in the 1971 war should have been acknowledged and evaluated in the media and in the books of history. His autobiography is already folklore and he is a legendary hero. His stories need to be carried into textbooks at all levels and in all Indian languages. 
I do agree that his son Arjun Krishnan has published a very good autobiography 'A Sailers Story,' Sadly, the book is out of print. Mr Arjun Krishnan  has published English, Hindi,Marathi, Tamil and Malayalam e-book editions of 'A Sailor's Story. (https://www.facebook.com/ASailorsStoryAdmiralKrishnan/) .
Mr Arjun Krishnan has plans to publish print editions in all the Indian languages and is looking for a publisher distributor. I hope he does it early as I have read the original English and Marathi translation by Mr Bhooshan Talwalkar. Both of them are excellent reads. I can only guess that the translations in other languages will be equally good.
Until he does that, let me publish some text as below from https://en.wikipedia.org/wiki/Nilakanta_Krishnan that will give readers a brief idea of this legendary hero: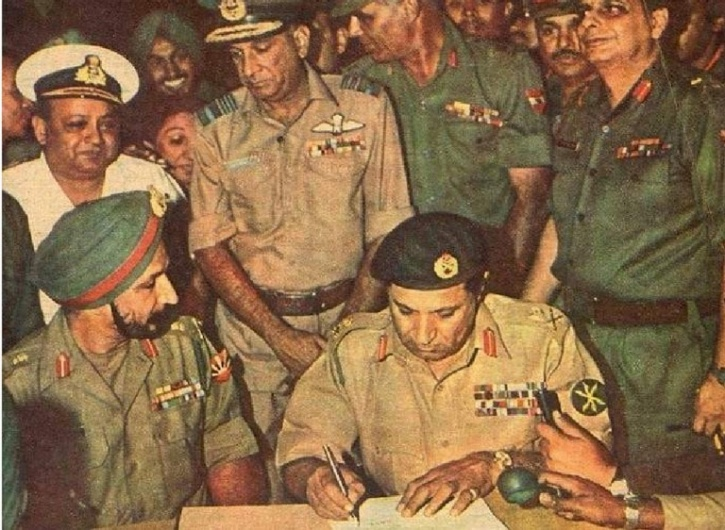 Vice admiral Neelakanta Krishnan' command in the eastern theatre during the 1971 war led the crew of the Aircraft Carrier INS Vikrant to earn two Mahavir Chakras and 12 Vir Chakras. Under his leadership in 1971, the aircraft carrier's Seahawks struck shipping in the Chittagong and Cox's Bazar harbours, sinking or incapacitating most ships in the harbour.  Krishnan was present during the signing of the Pakistani Instrument of Surrender at the Ramna Race Course. He also received the Naval surrender from the Flag Officer East Pakistan Navy, Rear Admiral Mohammad Shariff.
Sharif surrendered his TT pistol saying "Admiral Krishnan, Sir, soon I will be disarmed. Your Navy fought magnificently and had us cornered everywhere. There is no one I would like to surrender my arms to other than the Commander-in-Chief of the Eastern Fleet." 
For his leadership of the Eastern Naval Command, Krishnan was awarded the Padma Bhushan in January 1972.
And also the following from the prologue from autobiography published by his son:
Vice admiral Neelakanta Krishnan (1919-1982) was one of the most decorated officers of the Indian Armed Forces with seventeen medals adorning his broad shoulders. He had earned these medals after 40 years of Distinguished Service in the Indian Navy. These included and the Distinguished Service Cross of gallantry in World War Two. Known as 'The Sailors' Admiral' for his love for his beloved Navy was surpassed only by his love for his country. His son, Arjun Krishnan, says love for the Vice Admiral's family came across third in the pecking order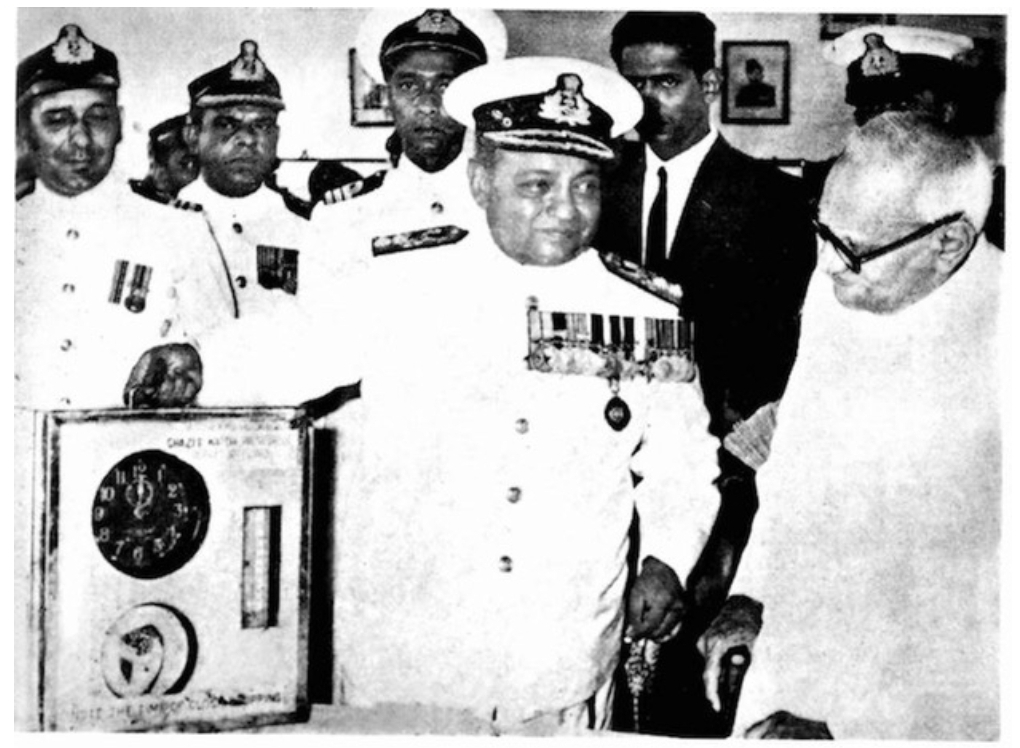 Flamboyant, charismatic and a dynamic leader of men of the Indian navy,  he was an entertaining storyteller. His story is linked to the story of India from pre- Independence to post Independent modern India spending some of India's most tumultuous times seen through his eyes and his experiences. 
A lesser-known fact is that he was involved in the only other Naval action brought before the 1971 Bangladesh war was the Liberation of Goa, Diu and Daman from Portugese rule in 1962. 
As captain of the INS Delhi', he was responsible for the bombardment of Diu from the sea and supported by the Indian Army resulted in the unconditional surrender of Portuguese forces online and resulting in Goa Diu and Daman joining the Indian Union.
He rubbed shoulders with British Royalty, Prime Ministers, politicians, military brass, War heroes, the famous, the not so famous, extraordinary and ordinary people in the course of his life and even encounter has left a fascinating tale behind it.
He was respected by the likes of Pandit Jawaharlal Nehru, Indira Gandhi, Sardar Vallabhbhai Patel, V V Giri and veteran men and women from Britain in pre-independence India. 
Through this book, The Sailor's Story, his son narrates his father's adventures, success, and experiences, with humour and wit.
After retirement from the navy, As a special assignment, in 1973 Vice Admiral Krishnan was appointed as first Chairman & Managing Director of Cochin Shipyard Ltd., a greenfield project set up to build indigenous special duty utility & war ships. He wrote his first book 'No Way but Surrender' which is an account of his 1971 Indo- Pak War, published by Vikas Publishers. 
A good- 27 years after his death (1982) , Arjun Krishnan brought out The Sailor's Story that documents his illustrious father's story. as recorded by Arjun Krishnan in the book – 'In 2022, CSL will sail out first indigenously built Aircraft Carrier of India appropriately named 'VIKRANT', which will be a true tribute to the memory of Vice Admiral Krishnan'.
The Admiral would often say "If you cut open my chest, embedded in my heart, you will see four letters in bold "NAVY."
By,
Prof. Dr. Kiran Thakur
Professor Emeritus
Director, Vishwakarma University- centre of Communication for development.