Pune, 03 August 2021
Revathi Veeramani lost both her parents when she was only five. She spent her
childhood in extreme poverty and ran barefoot in school meets.
Despite all these trials and tribulations, Revathi didn't stop chasing her dream of
making it big in the sporting arena.
The 23-year-old recently represented India in the 4x400m relay at the ongoing
Tokyo Olympics. Her childhood dream has materialised.
EARLY DAYS

Born in Sakkimangalam village of Madurai, Tamil Nadu, Revathi was brought
up by her grandmother after her parents' untimely death.
Poverty-stricken as the old lady – a daily wage earner—was, she chose to send
Revathi to a nearby school for studies.
In the school, she met coach K Kannan whospotted her hidden talent in running
and groomed her to be a top athlete.
To date, Revathi believes that without the guidance of her childhood coach, she
would not have been able to become an international athlete. "All my sporting
achievements are due to Kannan sir," she said in a recent interview.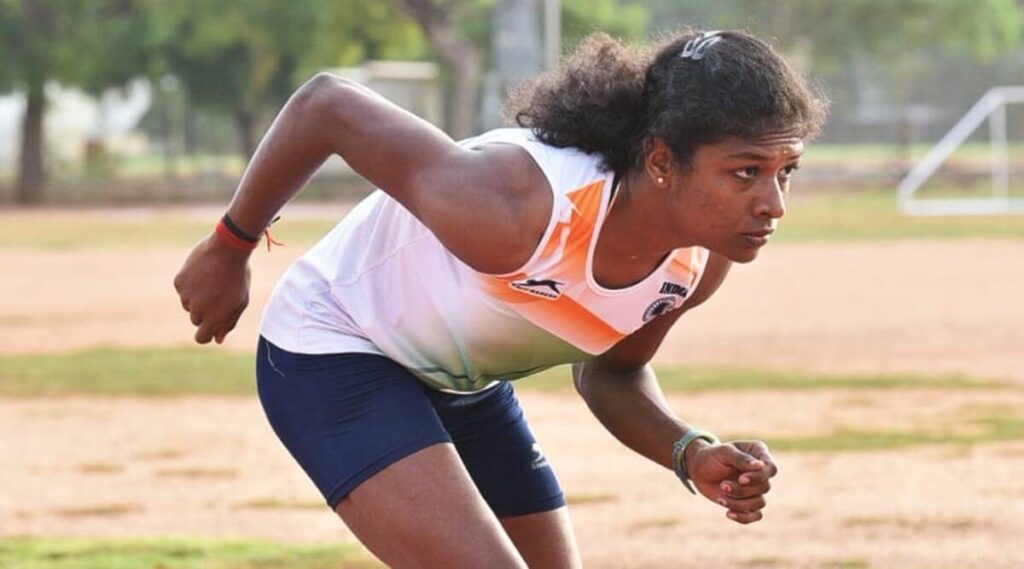 GRADUAL RISE
After participating in several college and district level events, she shot to the
limelight when she clinched gold medals in both 100m and 200m at the Junior
Nationals in 2016. Later, she went on to bag a silver medal at the Senior
Nationals.
Subsequently, she got selected for a national camp in Patiala which was training
athletes for the Olympics.
Revathi's reputation grew immensely after she decided to run 400m instead of
100m and 200m following the advice ofa national camp coach, Galina
Bukharina.

She has been making rapid strides since then. After performing admirably at the
2019 Asian Championship in Doha, the 23-year-old was able to qualify for the
Tokyo Olympics without much difficulty.
At the Olympics, she could not progress beyond the heats but gained experience
of competing with the best athletes of the world. With age on her side, the
Tamil Nadu girl is expected to get better and bring laurels to the country in
future.
Deepanshu Srivastava
SYMA-Department of Journalism and Mass Communication
Word Count: 350words
Edited by: Prof. Ankit KS
Vishwakarma University, Pune.