The Life of ASHA Who Spread 'Hope' In Rural Areas During Lockdown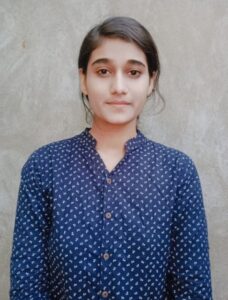 "During the lockdown, my six-year-old son used to stay at home with my mother-in-law when I went on duty. For the first two or three days, when I used to come home in the evening, he would come running to me cheerfully, but I would warn him to stay away. This moment can be tearful for every mother", said an ASHA (Accredited Social Health Activist) worker.
Usha Shinde works at Murshatpur village in Ahmednagar district as an ASHA since 2010. She began waking up at 4.30 a.m. instead of 7 a.m. to finish housework and cooking so that she could visit people and complete her duty at the scheduled time. The Covid 19 survey began in April. Usha and her colleagues visited about 40 homes every day for survey and checkup.
Helping people especially children, women, and senior citizens of rural areas in seeking health services, collecting health-related data, vaccinating babies were my normal tasks. After covid, many other tasks were added and  I worked for 7-8 hours instead of 4 hours."
ASHA workers played an important role in rural areas. They are among the frontline warriors.
"Wasn't it risky to come in contact with many people? But we completed each task without complaining. We haven't received any personal protection equipment excluding masks and bottle of sanitizer", said Usha.
She and her colleagues use scarves, homemade masks, or stole to cover their faces.They had to pay more attention to pregnant women, senior citizens, people who were under medical conditions.
"I was doing my job safely and I was happy with it but the only question I had, will my family suffer because of me? My family always supported me, but because of Corona's fear, they thought I shouldn't go to work, but if I had quit my job, our financial situation would have been worse. My husband is a farmer. But not much is produced from agriculture".
Usha earns near about 7000 rupees per month but it is not enough as the house expenses are high.
"I have been working for people for 10 years but during the covid-19 my colleagues and I had to deal with a lot of people who were not cooperating with us", said Usha. Some people would not come out of their house just to avoid ASHAs and their instructions. People would have thought, these women visit around 50 houses every day, so coming in contact with these women can cause corona, and this assumption made people react impertinently.
In any case, we have always stood and will stand for the people in rural areas. I used to think my family would be in trouble because of me. Today my family is proud that I worked during the Pandemic, helped people, and taken part in the fight against corona as a warrior.

Pratiksha Jadhav 
BA Journalism & Mass Communication, TYBA Vishwakarma University Centre of Communication for Development, Pune